Providing support and information to caregivers of those diagnosed with Alzheimer's disease and dementia since 1995.
Alzheimer's Research and Resource Foundation is a 501(c)(3) nonprofit dedicated to developing and providing resources that enable substantially improved care for those afflicted by all forms of dementia, including Alzheimer's disease.
The Alzheimer's Caregiver® is a free resource created by experts to help answer caregivers' questions from the initial Alzheimer's diagnosis to everyday hands-on care and beyond. The Alzheimer's Caregiver® is available in English and Spanish.
ARARF needs your support to ensure that The Alzheimer's Caregiver® remains available and free to caregivers for generations to come. Please donate today.
Have a question about taking care of someone with Alzheimer's or dementia? Use the search bar below to find information on a specific topic.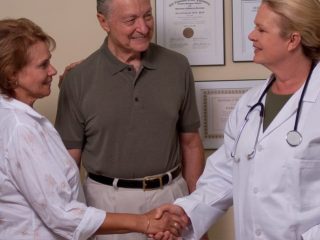 Delirium and depression are commonly seen in those with dementia, but it can be difficult to distinguish the three conditions because they can have similar symptoms.