Providing support and information to caregivers of those diagnosed with Alzheimer's disease and dementia since 1995.
Alzheimer's Research and Resource Foundation is a 501(c)(3) nonprofit dedicated to developing and providing resources that enable substantially improved care for those afflicted by all forms of dementia, including Alzheimer's disease.
The Alzheimer's Caregiver® is a free resource created by experts to help answer caregivers' questions from the initial Alzheimer's diagnosis to everyday hands-on care and beyond. The Alzheimer's Caregiver® is available in English and Spanish.
ARARF needs your support to ensure that The Alzheimer's Caregiver® remains available and free to caregivers for generations to come. Please donate today.
Have a question about taking care of someone with dementia? Use the search bar below to find information on a specific topic.
Get Started with The Alzheimer's Caregiver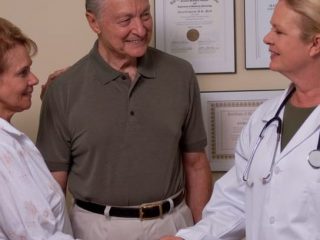 Delirium and depression are commonly seen in those with dementia, but it can be difficult to distinguish the three conditions because they can have similar symptoms.
Sign Up for ARARF's Newsletter
Get helpful tips and resources to help you tackle the challenges caregiving — delivered directly to your inbox.